OVERVIEW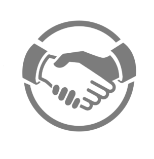 Why work with a company like Alpine High Window Cleaning?
We are currently hiring for window cleaning technicians starting in early Abril 2020. Read the following and if interested complete Sections 1 and 2 of our online application. 
ABOUT THE COMPANY
Since 2001 Alpine High Window Cleaning is a family owned company servicing Wenatchee, Leavenworth and Chelan areas offering window cleaning, gutter cleaning and pressure washing. Alpine services 70% residential homes and 30% commercial buildings. Our season typically runs from March - November.
WINDOW TECH JOB DESCRIPTION:
Responsible for loading and un-loading tools, greetings clients, window cleaning tasks with squeegees, extension poles and at times climbing up ladders and on roofs. Cleaning vehicles. Work is outside and you are often in the sun under the heat or in the cold. We provide all uniform shirts, jackets. Window Cleaning is rewarding but tiring work requiring good stamina!
SCHEDULE:
Monday - Thursday, Some Fridays through busy parts of the year.
35+ hours / week (some weeks are more)
JOB REQUIREMENTS:
Be able to lift 50 lbs.
Have a valid drivers license
May be asked for drug test
WAGE:
$13 - $15 / Hour