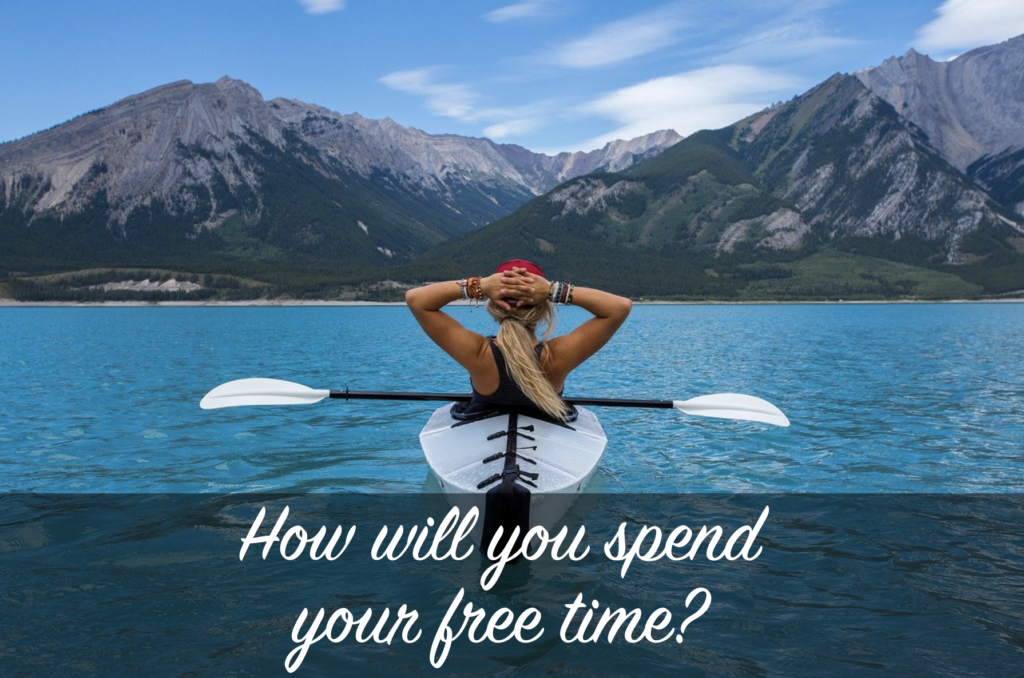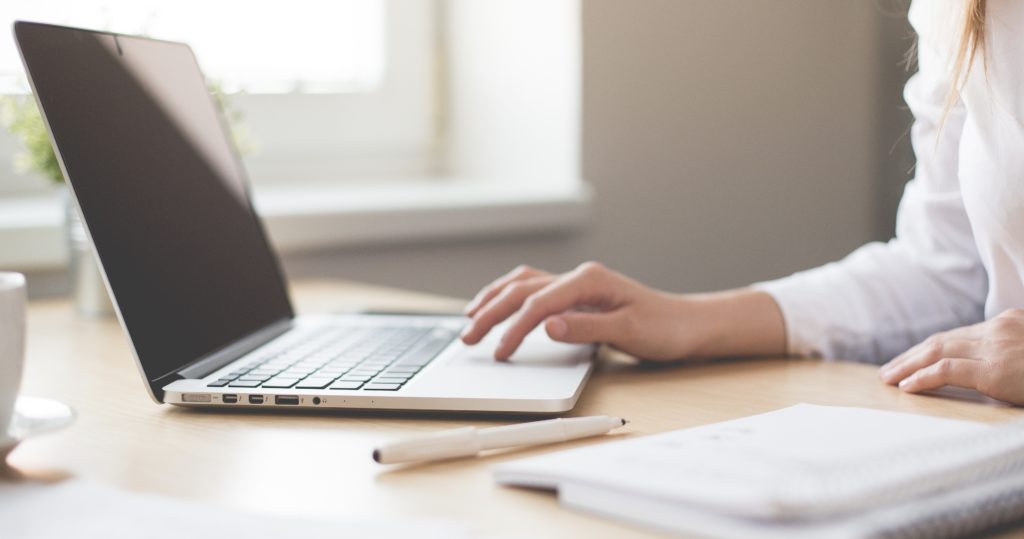 CHECK OUT OUR NEW RESIDENTIAL 
"ONLINE ESTIMATOR TOOL" 
Easily request an estimate for your home, from your home. Just fill in the form below! 
If you do not require a quote and just want to get on our schedule just fill in necessary info on form, look for the little red star

*

Pro-tip: Have a quick scroll down to see the images and info we request. When doing your count, take a pen and paper to make your notes. We've made a free downloadable notes sheet to help you along the way.  (Download Free Notes Sheet Here)

Need help? Call (509) 664-0614. We look forward to preparing your quote!
HOW TO COUNT WINDOWS FOR YOUR QUOTE
FIRST, "COUNT WINDOW PANES"
A "window" normally has one, two or more panes of glass . A "pane of glass" is a piece of glass surrounded by a frame on all sides. You will want to count each pane separately. Notice this example of two panes.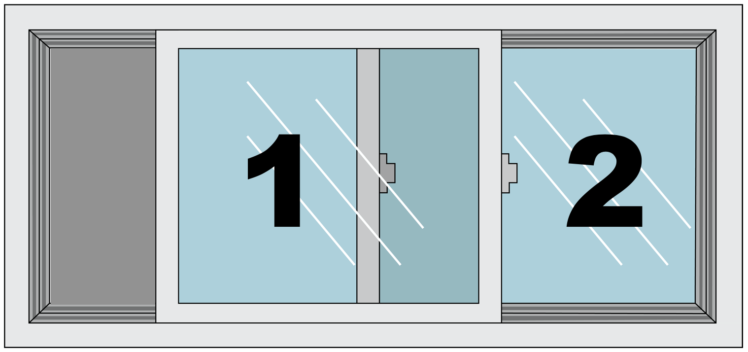 We've broken the process down into three styles.   
#1 - REGULAR SIZE
These are the most common. They do not have to look like this, but this just is to give you an idea of how we count.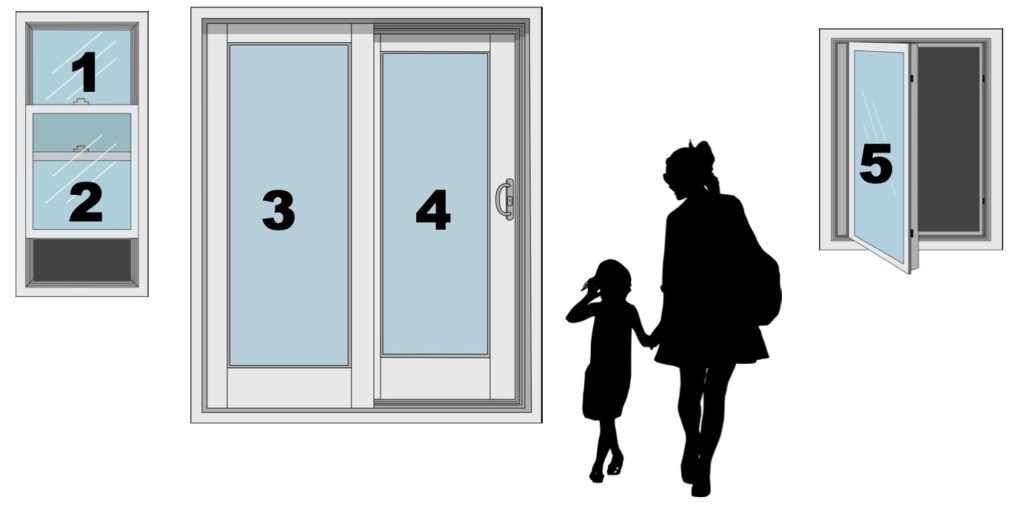 #2 -  SMALL SIZE 
Small style panes (Sometimes called French Style)  are generally the size you can reach your hand across.  Since they have a lower price and can be numerous, it's helpful to separate them to get you a more accurate quote.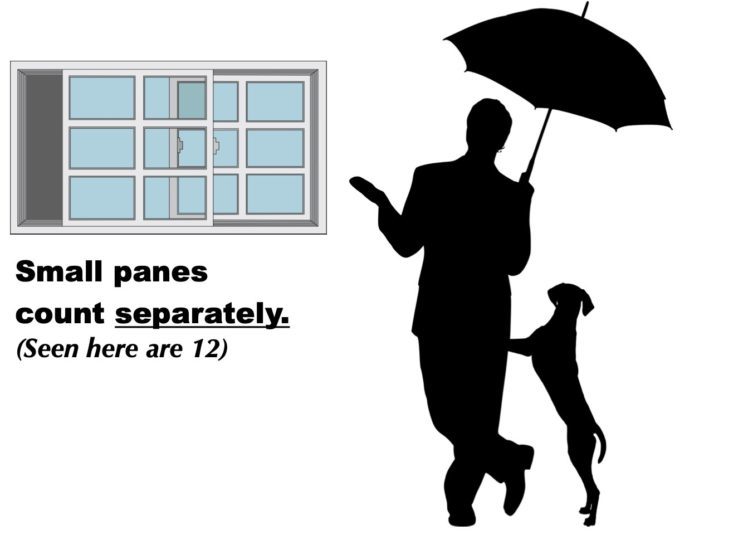 #3  - GEOMETRIC SHAPE
Do you have panes that look like the ones below? If you do, when you count, include these separately. Here we see 4 geometric panes.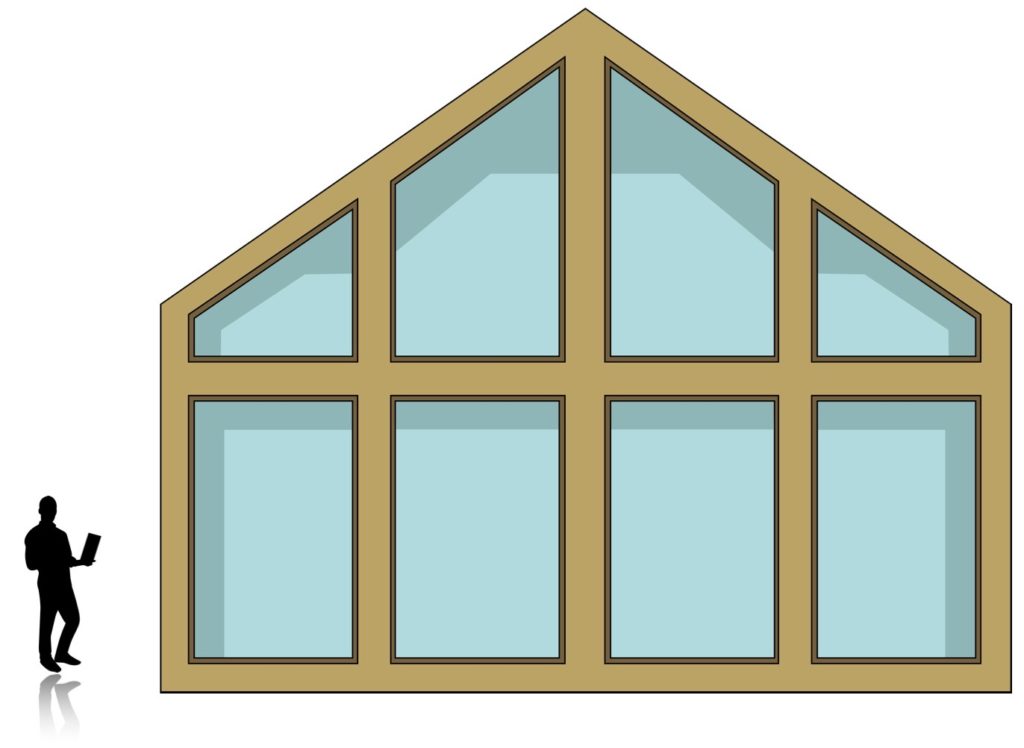 Thank you for requesting a quote, we aim for returning your completed quote within 24 hours Monday - Friday. If you have any final thoughts or comments let us know below. Take care! Zoila - Office Secretary